Good taste foods healthy options
Healthy foods don't necessarily mean boring, tasteless food that's for sure. Todays technology and deep understanding of each ingredient's calorific and nutritious contents, food engineers are able to concoct delicious healthy meals that will blow you away. Dining solutions direct have plenty of these meals and good taste foods don't have to be expensive either.
Products such as salmon, chicken kebabs and lots of other white fish products are definitely healthy. One customer has been ordering our lovely cod fillets for years. Whenever he wants to lose some weight he goes on a cod fillet diet, simply microwaving a lovely fillet whenever he has hunger pangs or just fancies a snack.
There are many different sides you can have with cod, however salad works extremely well as does rice. It takes only a handful of minutes to prepare and with the right seasoning you can serve up a dish that looks like it has been prepared by a professional chef. Therefore, without further ado here's what you've been waiting for.
Cracked pepper cod, a great taste food innovation
A delicious healthy recipe I'm calling, multi coloured cracked pepper cod with wild rice. Sounds amazing? It's very simple to prepare and you need just a handful of ingredients which you probably already have in your cupboards.
Cracked peppercorns, multi coloured if you have them,
dried thyme,
an onion,
red and yellow peppers
some garlic.
These ingredients are all you need to create this wonderful dish . Start by heating your oven to approx 180 Degrees Celsius. Go ahead and heat some oil in an oven proof pan such as a large skillet. Fry the peppers for a couple of minutes and then add the onion and garlic. Let them sizzle around for a couple of minutes until you start to see some colour on the peppers and onions. Do not overcook or burn.
Once the peppers have softened, transfer some of the vegetables out.  After that, place some of the nice cod fillets on to the top of the mixed up peppers and onions. Add the cracked pepper and then add some salt to the cod. Place the remaining vegetables on top of the cod and place the whole pan into the oven. Cook for approx. 10-15 minutes.
The vital last 10 mins
Make sure you check the cod after approximately 10 minutes. Above all, check to make sure the meat is a lovely white colour and the flesh should be gorgeously flaky. The pepper will also start to brown. This is your signal to take out of the oven. Serve on a bed of mixed wild white and brown rice.
This is an incredibly healthy meal and takes no time at all to prepare. Hardly any washing up either which is a bonus!
Choose a nice Pinot Gris or Sauvignon Blanc to accompany, just a glass mind…
Good Taste Foods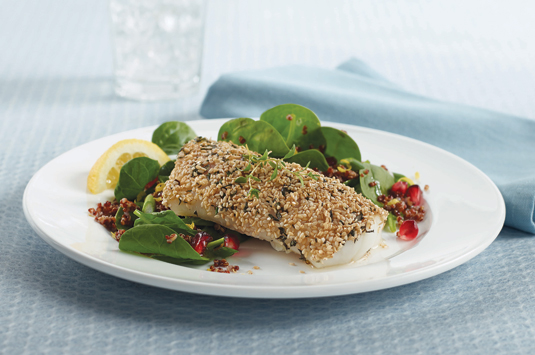 Gourmet Food Good Taste Foods
Good taste foods healthy options
Ordering door to door good taste foods
A delightful great tasting cod fillet recipe for all to try. Using simple ingredients, anyone can produce healthy good taste foods. Difficulty level 3/10
G T F
Dining Solutions Direct
https://diningsolutionsdirect.com
https://diningsolutionsdirect.com/wp-content/uploads/2021/01/newDiningSolLogoTrans.jpg

0
0
Mike Slaiter
Mike Slaiter
2021-03-05 09:26:18
2021-03-05 09:26:18
Good Taste Food