The art of gourmet food.
Most often times the word gourmet summons up thoughts of a chef in whites, with a fancy hat, delicately flavouring some exotic dish he or she has perfected.
The more mundane truth though, is that anybody with even the smallest amount of cooking knowledge can whip up a delightful meal that will impress even the chef you are trying to emulate.
The reason I can say this with such assurity, is that dining solutions direct actually sell the already created product. Frozen at its flavour peak, most of these products can be cooked directly from frozen. Nothing could be simpler.
All that is needed is budding chef to throw some vegetables together and maybe some fancy side dishes such as rosemary fondant potatoes or a lovely fresh salad.
Some of these dishes that spring to mind are chicken Italiano, or chicken balint which is a plump generous chicken breast wrapped in streaky bacon and covered with a delightful sauce. Just 40 mins in the oven from frozen and you've got yourself a proper dinner in which the whole family will rejoice.
Are you a fish lover?
How does New Zealand monkfish sound? This very popular, strong, sweet-flavoured fish is skinless, filament removed (i.e. totally boneless) and has been frozen at sea for total freshness. Great for searing, roasting or even fish pies, as it stays firm and therefore doesn't become flaky. Flavour wise it is very similar to scampi. Stargazer is the aboriginal name for the monkfish.
There are a whole host of delicious recipes that you can try your hand at using monkfish. The flesh rarely breaks away so will always look great on a plate. The wonderful internet offers us hundreds of recipes that most people have either liked, left a review for or said stay away!
This makes it very easy to find a dish that you can successfully emulate and claim as your own. Well that's what I do in front of my family anyway. However, make sure you leave your own thumbs up or write an informative review praising the recipe or person who has taken their own time to post these lovely recipes. This will give the person heart to post more.
There are some staple herbs and spices that go with specific dishes. You don't really need to splash out on these exotic spices. Salt, pepper, rosemary, thyme and paprika. These are the most used spices in my kitchen. I always try and have some fresh parsley available. The paprika is an amazing spice. I often use smoked paprika on fish dishes, for some reason they seem to work so well together.
A simple way to prepare a nice white fish such as cod, hake or even plaice or sole is to simply cook in tin foil. The very basics are all that is needed for these delightful, delicate fleshed fish. Some salt, pepper, some nice salted butter and a sprinkling of fresh parsley after it has been cooked for just 20-25 minutes in an oven set around 180 degrees. The flesh will melt off and the beautiful flavours will come bursting through. Served with new potatoes and maybe a sprig or two of broccoli, such a dish is extremely healthy and sure to be a winner at dinner time.
Every likes a steak, it just so happens that Dining solutions direct carry a whole raft of different types of steaks. They even stock the famous wagyu. This type of beef is grass fed and carry some heavy marbling of fat which adds to the intense meat flavour. It is a type of kobe beef that is extremely popular in Japan. However, true Kobe beef costs an eye watering amount and is the worlds most expensive been. A simple 10oz piece can set you back hundreds of dollars. There is much ceremony in the preparation of Kobe beef. The chef will have all the implements to hand and there is a strict order of preparation. Nothing is wastage and I have been reliably informed the end result is spectacular. It would need to be considering the cost involved. The plates that are used in the cooking ceremony are almost always made of bamboo and chop sticks are exclusively used to turn and move the meat around.
There are a few ides for you in this short post so I hope you can take some inspiration from the writing and try for yourself. You'll be amazed how easy it really is to impress and more important enjoy these wonderful products. They really are good taste foods.
Good Taste Foods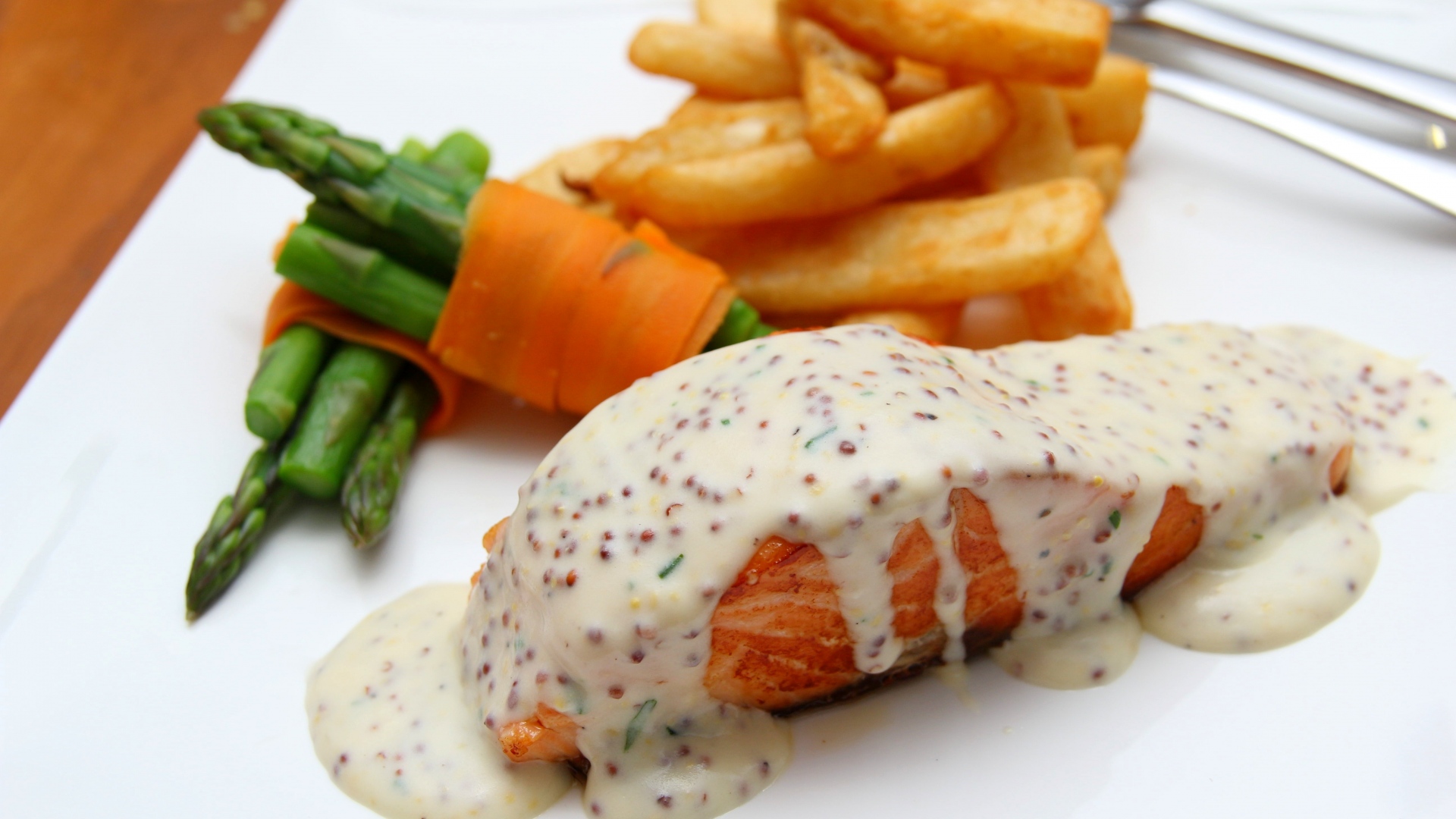 Gourmet Food Good Taste Foods
The art of good tasting gourmet food.
Ordering door to door good taste foods
Read how easy it is to prepare great tasting gourmet food. Never has it been easier.
Dining Solutions Direct
https://diningsolutionsdirect.com/wp-content/uploads/2021/01/newDiningSolLogoTrans.jpg